Financial Aid Forms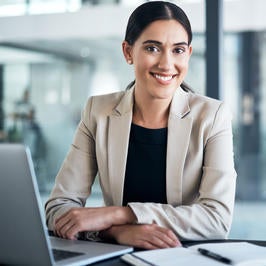 Make sure your financial aid application is complete. Log in to R'Web and check under "Requirements and Eligibility" within your Financial Aid tab to see if additional documents are required. Download a pdf of the requested form(s) and follow the instructions on the document. Complete, sign and return it to the Financial Aid Office by the stated deadline. Funding for late applicants is limited.
Appeals
Additional Unsubsidized Loan Appeal
If you're an undergraduate student whose parents were denied credit for a Parent PLUS Loan, you will be offered additional unsubsidized Federal Direct Stafford Loan funding. You may also submit the 2018-19 Federal Direct Parent PLUS Loan Waiver to qualify for an additional loan without a PLUS denial (i.e. parent is going through a bankruptcy and is forbidden from applying). A parent's unwillingness to borrow is not grounds for receiving additional unsubsidized loan eligibility.
---
Dependency Override Appeal, 2018-19 
2018-19 Appeal for Dependency Override is available to you if you do not meet the Department of Education's criteria for independent status, but wish to have your circumstances reviewed. If you are estranged from your parents due to special circumstances (e.g., abandonment, abuse, family alcoholism or drug abuse, etc.) which can be documented by two objective third party sources (e.g., high school or college counselor, therapist, minister, a social service agency official, etc.) you may qualify for a dependency override.
2018-19 Appeal for Dependency Override Renewal is available to you if in a prior academic year, the UCR Financial Aid Office approved an Appeal for Dependency Override on your behalf which allowed you to be considered independent for financial aid purposes. If you need to renew your dependency override for the 2017-2018 award year, please complete and submit this form for processing.
---
Changes in Income Appeal
There may be additional resources of assistance if you or your family experienced a significant reduction in income in the year after filing the FAFSA or Dream Act Application and this reduction has affected your ability to pay for college expenses.  You can contact our office or visit HOSS to speak to a counselor and explore if this appeal is right for you.
---
Satisfactory Academic Progress Appeal
If you receive financial aid, you must meet the minimum academic standards set forth by UCR. If you fail, your financial aid eligibility will be suspended for one academic year. You have the right to appeal this suspension status. A successful appeal will allow you to be placed on Financial Aid probation and your eligibility will be reinstated immediately for a specified period of time. You will then be monitored on a quarterly basis to ensure you are meeting Satisfactory Academic Progress requirements. If you do not meet Satisfactory Academic Progress and are put on suspension, you are notified by email and given directions for accessing the Satisfactory Academic Progress Appeal form.
Financial Aid is Going Paperless

Beginning with the 2018–19 academic year, the Financial Aid Office will accept documents by email in PDF format only. This change will:
Improve processing

Support better record keeping for both you and the Financial Aid Office

Enable automatic receipt of documents upon submission
To get started:
Log in to R'Web

 to find out if the Financial Aid Office has requested documents.

Unless otherwise noted on the Financial Aid Office form, 

submit your completed documents to 

fadocs@ucr.edu

 in PDF format.

The document status will be updated from "Requested" to "Received Not Yet Reviewed" in R'Web in the order the documents are received.
The Financial Aid Office will no longer be receiving documents or forms by regular mail, fax, in person or by HOSS drop box UNLESS the Financial Aid Office form specifically indicates that the document must be submitted in person.