Military Tuition Assistance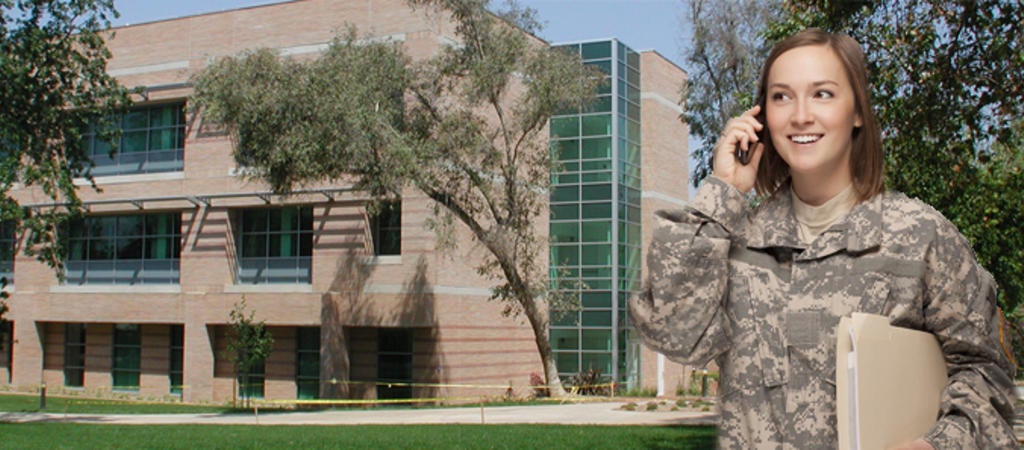 Obtain Military Tuition Assistance
The Tuition Assistance (TA) Program provides financial assistance for voluntary off-duty education programs in support of a military member's professional and personal self-development goals. The Department of Defense (DoD) has directed a uniform TA fiscal policy across the military services. The per-quarter hour cap is $166, the semester hour cap is $250, and the fiscal year ceiling is $4,500. Military service members must obtain authorization for tuition assistance through their branch of service. Contact your education services officer for further information.
Learn More About Tuition Assistance
Read These Disclosures Before You Register
UCR's Tuition Assistance Point of Contact
Financial Aid Office
Highlander One Stop Shop (HOSS)
First Floor, Student Services Building
Phone: (951) 827-3878
Fax: (951) 827-5619
Email: finaid.ucr.edu 
Learn About Academic Residency Requirements for Undergraduates
The minimum residence at the UC required for a degree is three quarters. One of the three quarters may be completed in a UCR summer session, in which the student carries 12 units (unless a reduced load is approved in advance by the dean of the student's college).
Courses completed in UC Extension are not considered work in residence, even if taken through concurrent enrollment.Thirty-five (35) of the final 45 units must be earned in residence in the student's college. (This does not preclude the student from taking courses in other colleges on campus). For students who are enrolled in the Education Abroad Program, UC Washington, D.C. program, or UC Sacramento Program, 35 of the final 90 units, including the final 12 units, must be earned in residence. Eighteen (18) of the 35 units may be completed in summer session courses on the Riverside campus. 
With the approval of the dean of a student's college or school, a candidate for a bachelor's degree (who was in active service in the U.S. Armed Forces in the year preceding the awarding of the degree), may be recommended for the degree after only one quarter of university residence in which the candidate completes at least 16 units or passes a comprehensive examination in the major or field of concentration.
Learn More: Academic Residency Requirements for Undergraduates